Végola and Sierra Cantabria blend in a combination of roots from La Rioja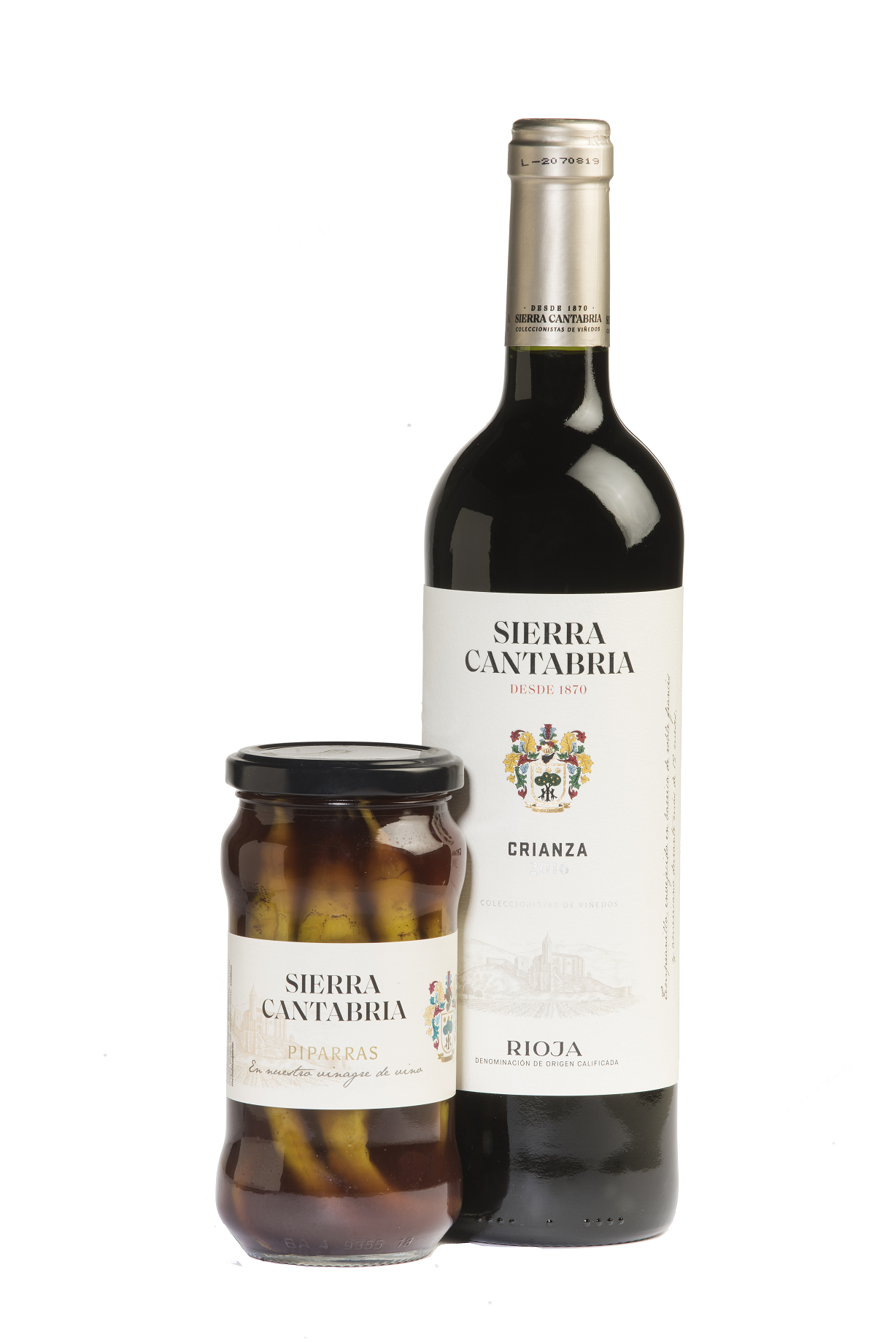 Végola and Sierra Cantabria blend in a combination of roots from La Rioja
Sierra Cantabria and Végola have developed a joint project through which they have merged pickles with a wine vinegar created especially for this occasion.
Sierra Cantabria, the winery of renowned prestige located in San Vicente de La Sonsierra, has produced a special wine vinegar to pickle chilli pepper and spicy green chillies from the conserver Végola (La Rioja).
This combination has been done by request of the winery and under the brand Sierra Cantabria, which was willing to have its own line of pickles and distribute it among its clients, as an accompaniment for their famous wines. The project has resulted in launching two gourmet products "Chilli peppers in Sierra Cantabria wine vinegar" and "Spicy green chillies in Sierra Cantabria wine vinegar"
On their behalf, Végola has been actively involved in the development of the products, since it is something that completely fits their philosophy of development and distribution of products from La Rioja.  The two companies are referents in their own sectors and both share their values, regarding simplicity and passion in their daily activities, as well as a commitment for innovation and sustainability in the processes.
Sierra Cantabria Winery
The history of the winery goes back to 1870 with a family project of five generations of viticulturists established in San Vicente de la Sonsierra (La Rioja). The winery has always pursued the maximum respect for the fruit and the care for the vineyard since the beginning and this philosophy still lasts.
The personal and distinctive mark of the Eguren family, is printed on the elaboration of the wines and involves an effort for improvement and a passion for making things right, searching for the best conditions previous to the vineyard cultivation.
Végola
It is a Company from La Rioja that works with vegetable pickles since 1950, and is committed to a sustainable agriculture, dedicated to healthy products. It started originally in the town of Albelda de Iregua, and nowadays and thanks to its internalization, they have plants in India and Benin, which provides them with internal production during the whole year.
This is a very special collaboration since both companies have familiar origins and they are referents in their sectors. They also underpin their values in product quality, flavour and innovation. This project was leaded by the winery with the aim of distribution among its clients, and it has resulted in two new gourmet and limited edition products: "Chilli peppers in Sierra Cantabria wine vinegar" and "Spicy green peppers in Sierra Cantabria wine vinegar".