WE CARE ABOUT PEOPLE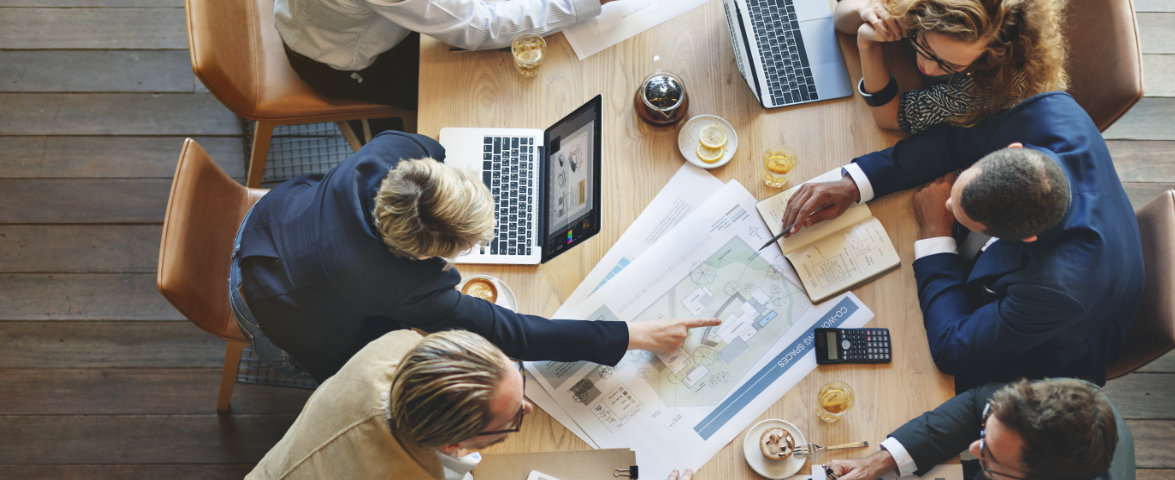 Human team
The human factor has always been one of the company's biggest concerns as we believe that excellence in any industrial activity is impossible without a committed and enthusiastic team that puts its heart and soul into the project. In recent years, the company has made a strong commitment to strengthening this stake through a strategy to improve internal communication and foster the greater specialization of all its workers implementing adapted training programmes in order to develop highly-trained professionals capable of tackling the challenges they will encounter in their work.
We are very proud to have a team of professionals who have worked in the company for the last 25 years, bringing knowledge and experience to new professional profiles, which have brought the innovation and new ideas necessary to create multi-disciplinary and perfectly balanced work teams.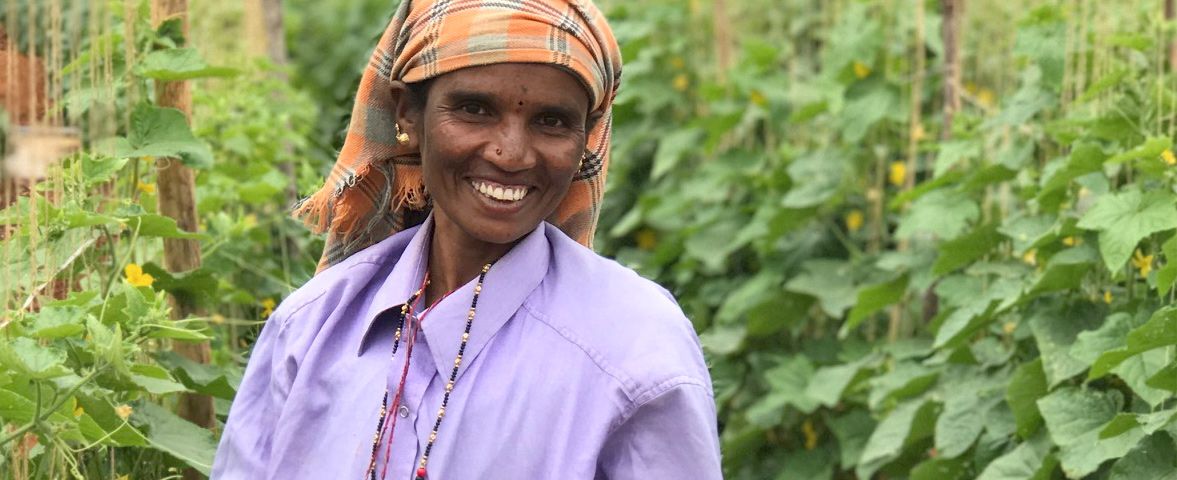 Development of rural areas
For us, companies' responsibility towards society is much more than mere philanthropy. We look for long-term development projects that guarantee real change and a greater impact in the spheres in which we operate.
Our agricultural structure in India is formed by more than 1,200 small farmers who are advised at all times by our field teams to provide them with greater benefits and knowledge of the products they work with for us.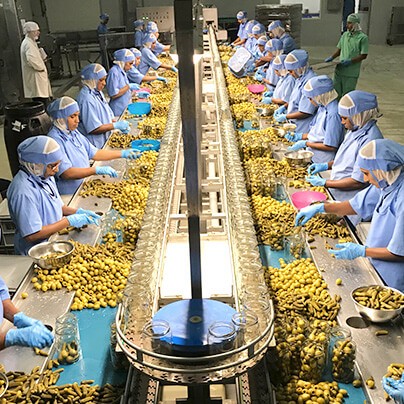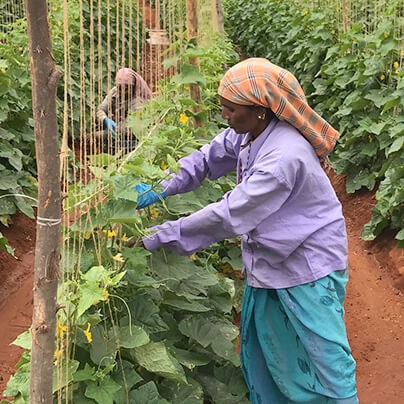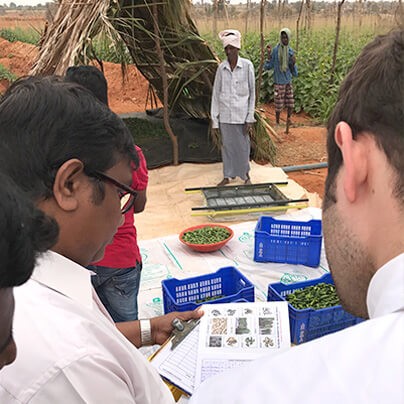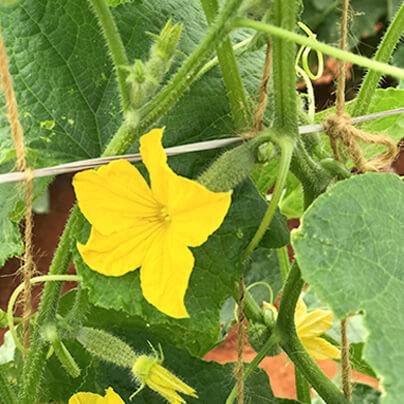 " We bet on rural development. Our commitment with society goes beyond. We collaborate with other rural development projects for the farmer´s families "
The company provides financial support to these farmers so they can begin planting without having to assume any type of expense, as well as protective equipment for the safe handling and use of pesticides.
We also collaborate together in external projects of other companies in the rural development of families engaging in agriculture: the integration of women as heads of households, education and good feeding practices...
Our new project in Africa is being developed in Benin, where we hope to also introduce a structure of collaboration and development in rural areas in the south of the country that will provide farmers and workers with a stable and committed framework, helping them to learn more about the land and new agricultural methodologies.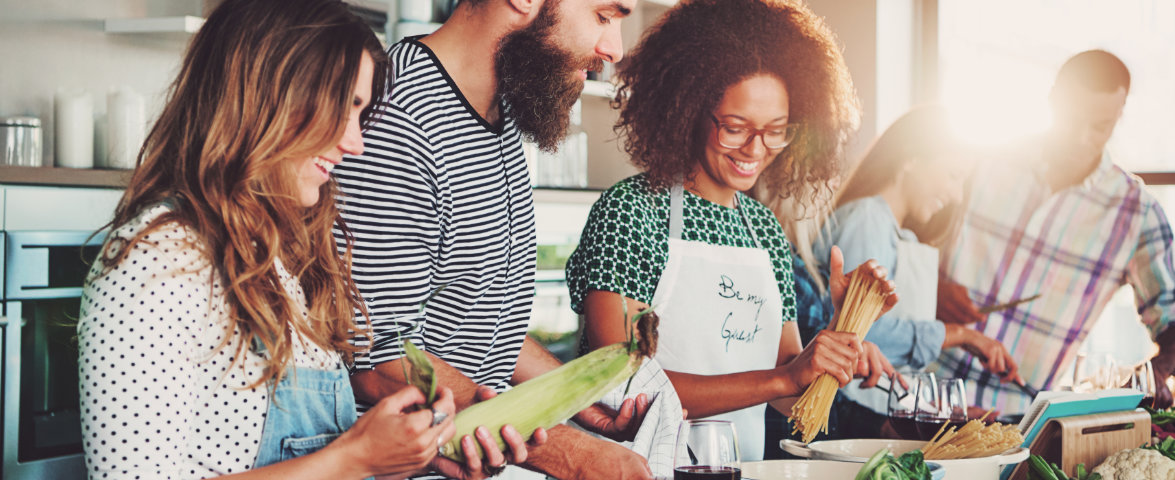 Healthy food
The company selects investment projects that will always guarantee a healthy selection of products for consumers. We look for projects in which we feel proud to be part of and which promote healthier lives for all our customers.
Fish is a very healthy, easily digestible food that can even curb obesity due to the type of fats it contains. It constitutes a valuable complement in diets poor in essential vitamins and minerals and, even if its consumption is low, can have a significant positive impact on improving the quality of dietary proteins. Specifically, our product (rainbow trout) is a fish especially low in fat, an important source of Omega 6 and 100% free of Anisakis.
Additionally, our vegetable products business line offers products of high durability due to the thermal process to which they are subjected, and which are undoubtedly a perfect choice for those looking for healthier snacks.