INFORMACU RIOJA VISITS VÉGOLA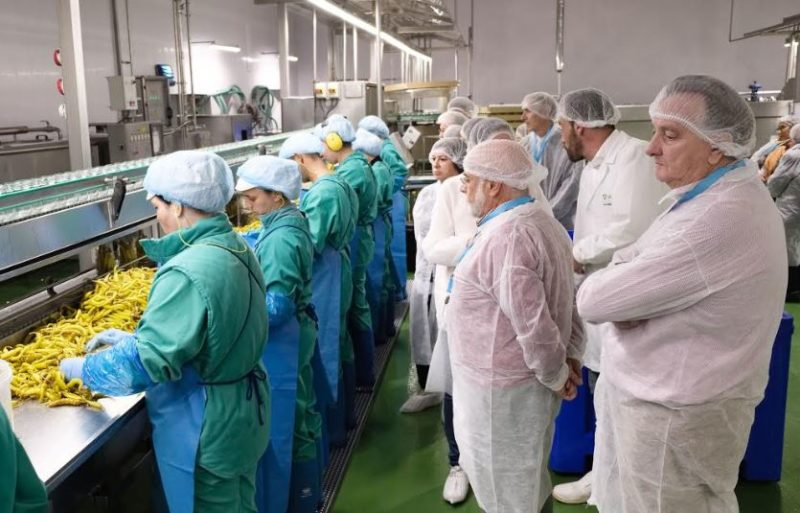 Forty members of INFORMACU RIOJA-FUCI Consumer Association have visited Végola, in Arrúbal. The purpose of the visit has been to know by themselves, the products (pickles and canned vegetables) that the company produces and sells in Mercadona stores.
These products are sold under the private label Hacendado. The members of INFORMACU RIOJA, integrated in FUCI (Federation of Independent Consumer Users), have toured the company's facilities and observed the different phases of product development, checking all the processes and ingredients used for production. They have as well, tasted some of the products.
Imanol Flandes, Mercadona External Relations manager in La Rioja, has valued the "importance that these visits have for us, because they allow us to show the naturalness in the process of manufacturing the products and make visible the effort that is made to always guarantee the food safety and quality. In addition, the suggestions that consumers give us help us to continue improving day by day. "
Miguel García, president of INFORMACU RIOJA-FUCI, has also been satisfied with the visit because "it has allowed us to discover that companies from La Rioja, specialized in certain products, are leading the technology they use and work under rigorous controls regarding raw materials and processes as well, allowing the products arrive to Mercadona supermarkets at their best conditions for consumers.